FREE 5-Day Proof of Concept Application
Get 

MORE

Online Reviews (In Only 5-Days)
And Improve

All

Your Marketing Results!
Put Our 5-Day Proof of Concept to The Test
In Only 5-Days, You'll Know If It Will Work For Your Business, Like it Has For Hundreds of Other Product & Services Businesses.
The FREE 5-Day Proof of Concept campaign is designed to get your happy customers, clients or patients to leave positive reviews for your business on Google fast.
Many companies get more online reviews in 5-days than they did in the previous year (because our proven systems works.)
Imagine tipping the "reviews scales" in your favor and being the first  choice for your prospects to call out of all your competitors!
All your marketing will work better too because the vast majority of people check online reviews before even deciding what business to call or visit.
 
How Your 5-Day Proof of Concept Works

When our team gets your application (fill in the form below) we'll use the details you provide to set up our systems to send your list of recent customers, clients or patients (an email and or text message) requesting feedback on their experience with your business.
We direct them to leave an online review for your company via email (and text message in most countries.)
Out system also intelligently follows up ONLY with people who do not engage with the initial feedback request. The follow up reminder dramatically increases the number of reviews you will get online.
We will target getting you Google and Facebook reviews because they are the most visible on Google searches and trusted by your ideal prospects.
NOTE: To Qualify, You Must Regularly Collect Clients Names and Email and Have the Last 30 Days of Customers, Clients or Patients Names & Email Addresses.
If you qualify, fill in the application form below and let's get your business more online reviews.
Frequently Asked Questions…
Is The 5-Day Proof of Concept Really Free?
Yes, it's 100% free, no strings attached. Every new online review you get from your 5-Day POC will remain a valuable asset for your business.
It's the gift that keeps on giving 🙂
What Company Name Will The Feedback Requests Come From?
Your company name will be used as the Sender "From" in the feedback request emails.
Your logo will also be included, so your brand is easily recognized.
Will I Get Any Updates Over the 5-Days?
Yes, you will recive updates during the 5-Days with your new reviews.
Your name and email will also be added to the feedback request list so you'll know exactly what your customers, client or patients experience.
What's the Catch?
Because the majority of companies who try the 5-Day Proof of Concept get such amazing results they want to continue with Reputation Generator to gain and then keep a competative advantage in their marketplace.
That said, there are NO obiligations after your Free 5-Day Proof of Concept, and NO hard sell.
What Happens After I Submit My Request?
First, you'll get a confirmation email which includes details on what information we require from you to start your 5-Day Proof of concept.
Next, when we receive your client list in the correct format (you'll get simple instructions,) our team will set up and start your 5-Day Proof of Concept (Monday to Friday) in your time zone.
When your 5-Day Proof of Concept ends, if you're like most, you too will have new reviews from your customers, clients or patients.
We will ask you if you want to continue getting regular online reviews with Reputation Generator or not. If you do, we'll give you details on service options and pricing.
If you're not interested, no problem. We'll part as friend and thank you for giving Reputation Generator™ a try.
Before 5-Day POC (3 Reviews)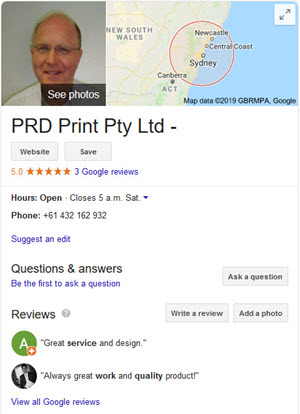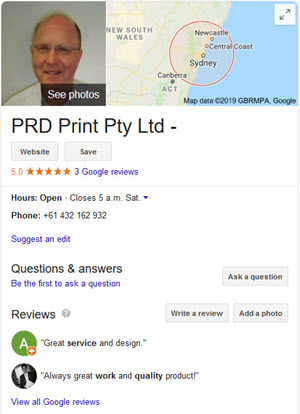 After 5-Day POC (7 Reviews)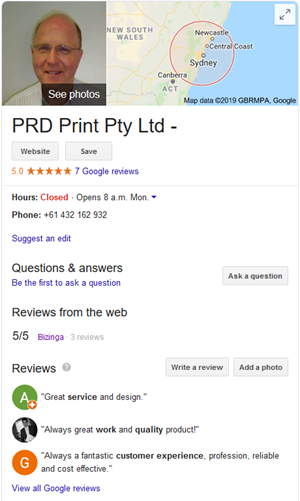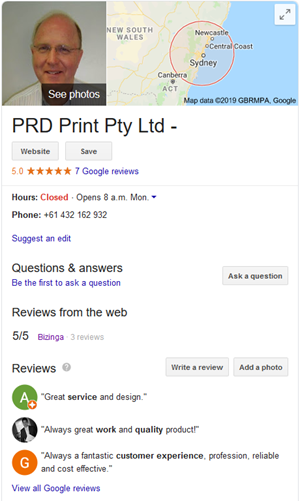 To Start Your 5-Day Proof of Concept
Fill In This Form